MSW, RSW
C. Arb, C. Med, C. Med-Arb, FMC Cert. CFM
Parenting Coordinator | Facilitator | Mediator | Arbitrator
Kat has been working with people in conflict for 18 years and has been providing services by distance for over 10 years.  She has a diverse practice as a dispute resolution professional and registered social worker, in private practice.   Kat provides training, parenting coordination, mediation, arbitration, med-arb, circles, child interviewing and assessments, organizational development, coaching and facilitation; always with an emphasis on relationship building and working across differences.  Her main area of focus is working with families and groups with complex circumstances such as high conflict, trauma or mental health challenges, addiction, involvement with the legal system or intercultural issues.  She also provides the full range of her services by distance.  She designs and provides training on mediation and conflict resolution skills, trauma informed practice, sexualized violence prevention, and family violence screening.  Kat is also on the faculty of the Justice Institute of BC in both the Centre for Conflict Resolution and the Centre for Counselling and Community Safety and the faculty of Herzing College in the Kompass Professional Development Program.
She is a Chartered Arbitrator, Mediator, and Med-Arbitrator certified by ADR Canada, an Advanced Comprehensive Family Mediator certified by Family Mediation Canada, is on the rosters of Mediate BC, the BC Hear the Child, the BC Parenting Coordinator Roster Society and is recognized as a Qualified Parenting Coordinator in Saskatchewan.  She has a Master of Social Work with a Clinical Specialization and her major project for her MSW was on the impact of grief and attachment in parenting coordination.  Kat received her Certificate in Conflict Analysis and Management and her Certificate in Family Mediation from The Institute of Conflict Analysis and Management with an emphasis on Conflict in Organizations and Group Facilitation Skills.  She received her Certificate in Arbitration from the ADRBC (formerly BCAMI). She is on the Board of the BC Parenting Coordinators Roster Society and is Vice-President of the University of Victoria Alumni Association and is a former member of the Board of Directors of ADRBC and Family Mediation Canada.  Kat is also a restorative justice facilitator with Restorative Justice Victoria, is a member of the Association of Family and Conciliation Courts (AFCC), Family Dispute Resolution Institute of Ontario (FDRIO).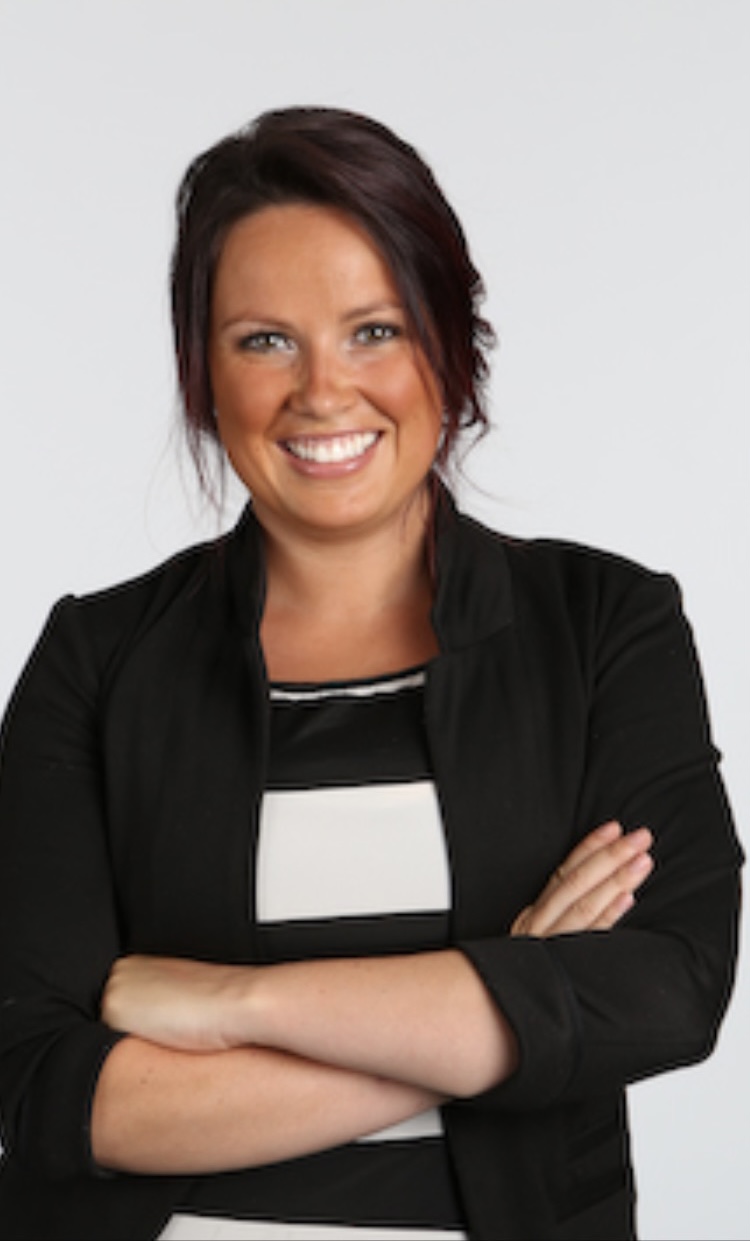 Cass joined the Ambitus team in November of 2020 to assist with operations and client relations while completing the last of her requirements to practice as a family dispute resolution professional. Her legal and financial background, including receiving her Paralegal Diploma and Bachelor of Legal Studies specializing in Human Rights Law & Forensic Psychology make her highly qualified to both support clients and keep Ambitus running smoothly.
Cass is a member of Family Mediation Canada and is currently completing her hours to become certified as a Comprehensive Family Mediator.
Leah began her career teaching in Korea, where she played an instrumental role in developing and implementing the first fluent-speaker English program within the South Korean Public School system. This role required her to facilitate negotiations between multiple diverse stakeholders within a highly regulated environment while playing particular attention to cultural nuances. Providing low barrier access to quality education proved to be a passion and Leah was honoured to lead and teach there for several years.
In Canada, Leah was a successful personal and corporate banking lender, achieving recognition as a top performer in the President's League. As a managing partner and co-owner of a boutique consulting firm, she has negotiated and advised on business development, strategic planning and dispute resolution.
Leah holds a Family Mediation Certificate from the Justice Institute of BC, an Arbitration for Professionals certificate from Herzing College and is embarking on a Masters of Conflict Analysis and Management at Royal Roads University. She is also studying complex and intergenerational trauma, attachment, coregulation, polyvagal theory and restorative justice practices.
Leah has volunteered as a victims services provider and with children in the adaptive and therapeutic sporting community. She currently volunteers on the board of the North Shore Restorative Justice Society, as a relationship volunteer with Mom2Mom Vancouver and as a mentor to parents while they support their children in building an affirmative Neurodivergent identity.
As an associate with Ambitus Consulting, Leah is completing her practicum for certification through Family Mediation Canada and is excited to deepen her knowledge and widen her skill set while providing meaningful ways forward for those experiencing conflict.
With her family, Leah is a settler and visitor on the stolen territory of the Coast Salish Peoples including the Musqueam, Squamish and Tsleil-Waututh Nation's and acknowledges the lasting harmful impact of colonization. She is committed to learning how to uplift and support Indigenous youth and their families as an ally.
Morgan has been working closely with individuals and families in conflict for the past eight years. Much of that time has been spent working at a residential addiction treatment centre, and managing a program that supported youth, and their families, in the foster care system.
Morgan has a Master of Arts in Conflict Analysis and Management, and has developed a diverse practice as a Conflict Management Practitioner that includes independent research, consulting, conflict coaching, and workplace facilitation. She is an Associate Member of the Mediate BC Family Roster, the Association of Family and Conciliation Courts, and Family Mediation Canada. She is currently completing the hours needed to apply to the roster as a full Family Mediator. 
Morgan is firmly situated in client-centred and trauma-informed practice. She feels strongly about facilitating a process that is anchored in durable and fair principles.
Morgan is also certified with the Association of Canadian Mountain Guides, and has worked as a wilderness guide for the past 15 years, providing therapeutic experiences that bolster resilience for clients who are living with mental health challenges.